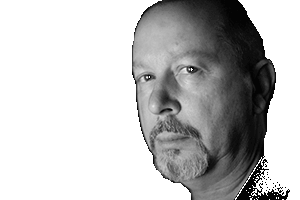 Photographer Les Lusk has been capturing life with his Nikon cameras for over twenty years. He began shooting slide film on a fully manual SLR (no autofocus, no camera presets) and quickly learned that it is not the camera that makes the image, it is the photographer.
He has traveled throughout the U.S. and enjoys photographing the beauty of nature, as well as the intensity and comedy of daily life, for his ever expanding stock photography collection. Having two sons involved in sports has also offered opportunities to capture "the thrill of victory" (and sometime the "agony of defeat") in sports photography.
Les lives in central Florida with his wife Pam and their two sons and three dogs. He is also a musician, Web developer, professor, and a rather normal geek.
I strive to not "take pictures", but attempt to capture a moment in time, take the capture into my digital darkroom and create the memory as I remember it - creating vivid reminders of life's amazing experiences.